If you will be attending the 2012 NSC Congress and Expo in Orlando, we hope to meet you at one of our 7 sessions or at our new expo booth.
Below is an itinerary of our events you can take with you to the conference.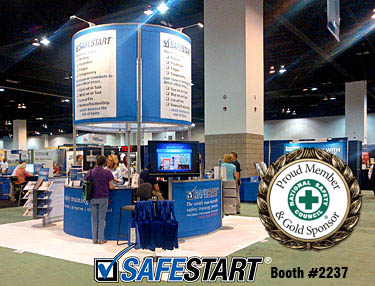 Booth #2237
Visit us at our booth any time during expo hours to see SafeStart® 3rd Edition, pick up articles and case studies or speak with our staff about how we can assist you with injury prevention 24/7.
Monday, October 22nd
2:00 pm – Danny Smith presents Distracted Driving
4:00 pm – Larry Wilson presents Stop Chasing Ghosts…and Start Dealing with Reality
Tuesday, October 23rd
Wednesday, October 24th