Join
Create an account
Please complete the following form to create your SafeStart account. By doing so, you acknowledge that you have read, understood, and agree with our Terms of Use & Privacy Policy.
Fields marked with are required.
Where is my certification number?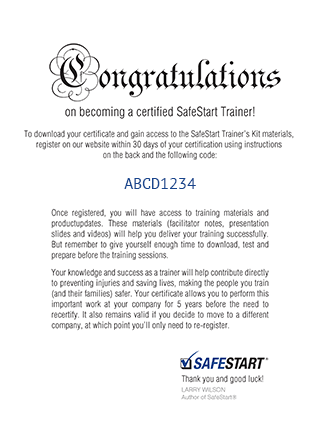 Upon certification, trainers receive a letter similar to the example on the right.
The eight-character code included on this letter is your trainer certification number.
Note: If you were certified before September 2018, please use the 12-digit number found on your certificate.
Please contact us if you don't have a letter or certificate.