SafeStart Personal Ergonomics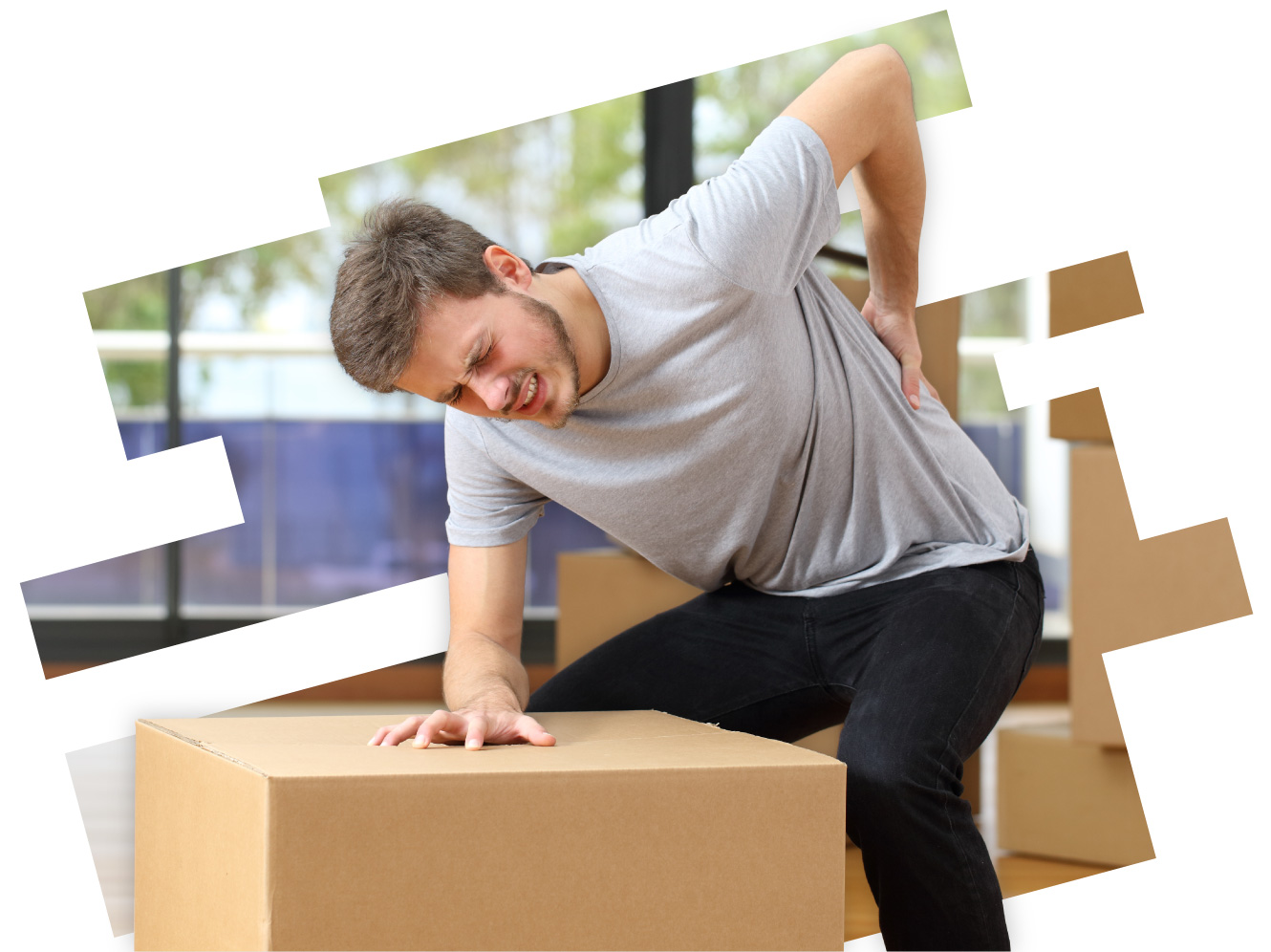 SafeStart Personal Ergonomics addresses physical factors and human error to truly solve ergonomic problems. The program blends traditional lessons on body positioning with personal safety concepts that allow workers to identify exertion injuries and repetitive strains before they happen.
Essential ergonomic strategies
Our ergonomics training begins with a professional review of key ergonomic risks and strategies, including the fundamentals of:
body positioning and posture awareness
safe stretches and exercises for injury prevention
strengthening and recovery tactics
lifting techniques
associated cognitive functions
ergonomic-related habits
The course covers "neck to ankle," with an emphasis on the lower back and shoulders where most strains and musculoskeletal injuries occur. A proven learning design brings employees to an "aha" moment and then gives them skills and practice to make safe ergonomic decisions in real time.
Lower TRI. Less missed time.
SafeStart Personal Ergonomics teaches employees the predictable patterns of ergonomic injuries, allowing workers to make safer choices, build better habits and avoid getting hurt. The end result is fewer strains, less overexertion, more consistent use of safe lifting technique and better bodily awareness.
The course also helps more people show up for work every day. Chronic muscle pain causes many employees to call in sick, even if they're not medically diagnosed as unfit to work. SafeStart Personal Ergonomics training cuts down on no-shows and undocumented ergonomic issues.
Free Guide
Re-thinking Back Injuries
Deal with the real causes of back injuries and apply a few techniques to strengthen back safety.
24/7 approach for round-the-clock safety
Strains and overexertion are often caused by ongoing body-positioning issues. SafeStart Personal Ergonomics gives employees transferable skills and personal awareness to maintain good posture at home—so that they're healthy when they return to work.
Take the pressure off employees by giving them ergonomic skills that protect them everywhere. Support material is designed to be taken home and an effective 24/7 approach gives safety managers all the tools they need to reduce sprains, strains, overexertion and other ergonomic issues in the workforce.
Integrates with SafeStart Now
SafeStart Personal Ergonomics uses the same concepts and techniques as SafeStart Now, creating a consistent message—and reinforcing safety awareness, habits and skills in every single training session.
It also works with SafeTrack and Rate Your State to support supervisors in making effective workplace observations and interventions. And familiar SafeStart concepts and a common safety language increase buy-in and expedite implementation.