Background
Viking Air Limited is a world-class aerospace company and manufacturer of the Twin Otter Series 400, the bestselling 19 passenger turbo-prop aircraft available on the market today. To date, over 100 Viking production Twin Otter Series 400 aircraft have been sold to 23 countries worldwide.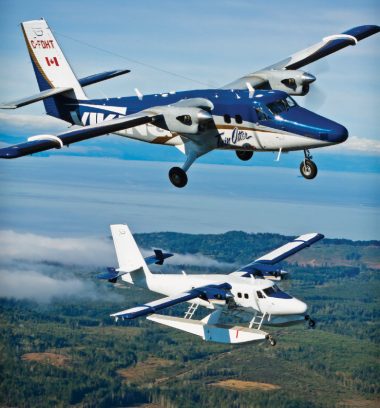 In 2006 Viking acquired the design rights for the entire line of de Havilland Canada heritage aircraft, taking over responsibility for the worldwide legacy fleet with respect to spare parts manufacture, in-service engineering, technical support, aircraft fleet tracking, mobile repair teams, and warranty administration.
Viking services a global customer base from two Canadian locations: 150,000 square feet of manufacturing, assembly and aircraft modification facilities at Victoria International Airport, and 70,000 square feet of aircraft final assembly at Calgary International Airport. Viking's workforce exceeds 575 employees between the two operations with anticipated growth expected in the next five years.
With an ever-increasing workforce, employee safety is a top priority for Viking. As part of the "Runway to Excellence" continuous improvement program, Viking introduced SafeStart to help improve safety processes across the organization.
Results
After just six months of integrating SafeStart into the existing safety program, Viking has seen a major reduction in injuries since program implementation.
Robert Clark, Viking's OH&S Manager, reports that SafeStart has had a direct impact on the number of injuries at Viking:
We have just finished the first 5 units of the SafeStart Core program here at Viking, and have seen some dramatic effects so far. Personal sharing of stories has driven home awareness of the critical errors we all make every day, and has reinforced the techniques needed to defeat bad patterns in our daily lives, both at home and on-the-job.
Statistical data of the six-month period since Viking's SafeStart implementation shows a decline of over 23% in the Total Injury Frequency Rate in the first four months, and a further 65% in the fifth month. These reductions occurred while the manufacturing production staff was acclimating to a shift change from five eighthour days to four ten-hour days, a change that often sees a spike in injury rates!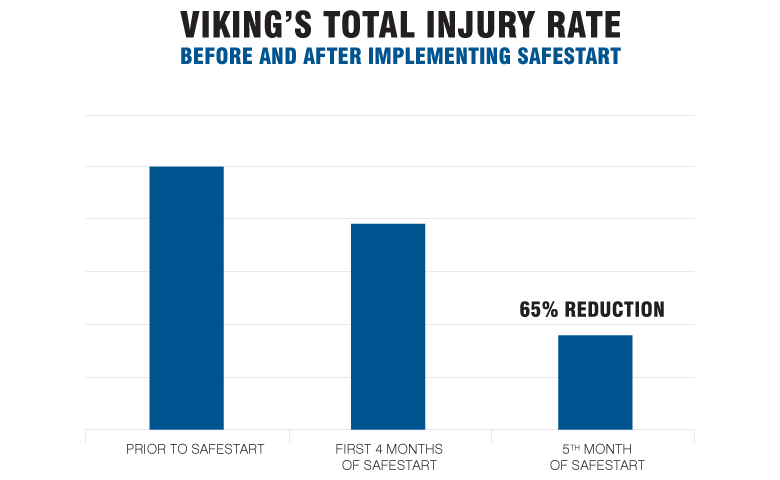 Dramatic reductions don't happen independently, and Clark has a solid idea why SafeStart has been so effective at Viking.
Safety Culture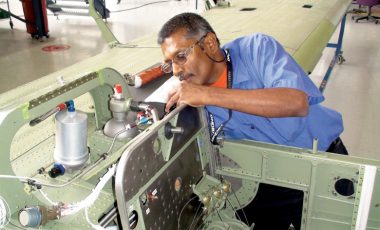 Any transformation in safety culture requires buy-in from every employee. At Viking, where workers are encouraged to share their individual experiences, a strong safety culture has naturally developed alongside the SafeStart program.
Clark has witnessed the positive impact that recognizing and controlling state-of-mind has had on employee safety, and has seen first hand how analyzing near misses to avoid critical errors has helped with the overall critical error reduction techniques.
"I believe the program's success lies in the analysis of the most acute injuries, and identifying the states, critical errors and methods of contact prevalent in each. These fundamentals are applicable in most situations, however sharing SafeStart stories brings awareness to the hazards we encounter every day, and how serious the outcomes could be.
– Robert Clark
Safety At Home
The benefits of Viking's SafeStart program aren't just restricted to Viking's corporate facilities, but are also transitioning into employees' homes; in addition to reducing work-related incidents, the SafeStart program has helped prevent off-the-job injuries too.
When considering that statistically the home injury rate is three times higher than at work, the extended benefits of Viking's SafeStart program contributes not only to the overall safety of employees but to their families as well.
Viking's commitment to improving safety has provided employees with skills and awareness needed to avoid injuries both at work and at home, and Viking recognizes the entire workforce for achieving tremendous accomplishments in reducing injuries.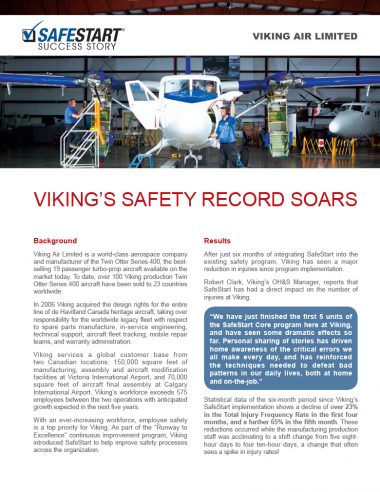 Get the PDF
You can view or download a PDF of this case study using the button below.