Speed is essential in the concrete repair business and few are able to keep their workers as safe in such a fast-paced environment as Vector Construction does— and a new case study reveals just how successful Vector is in an industry that's filled with hazards.
Vector provides concrete repair, restoration and protection services to industrial and civic infrastructure throughout the United States and Canada. They've also been named one of Canada's Best Managed Companies by Deloitte.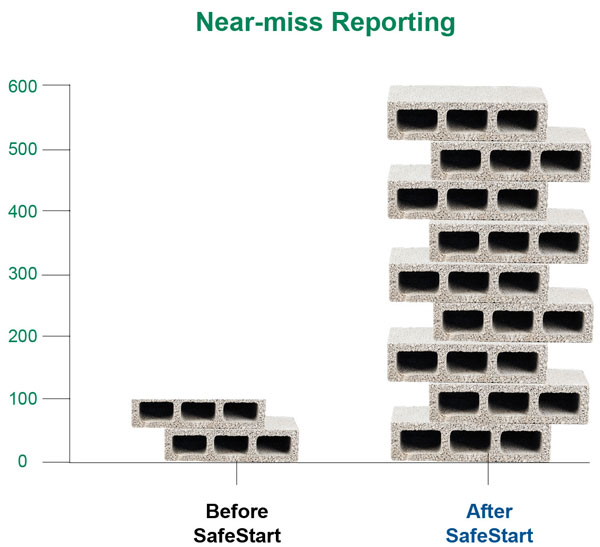 Over the last two years Vector has increased its near-miss reporting by 600% and reduced the injuries in its divisions by up to 86% with the help of SafeStart.
According to Rylan Page, Vector's Corporate Health and Safety Manager, SafeStart is so effective because it "complemented everything we were already doing really, really well. I love the program and think it's great."
Download the Vector Construction case study to learn just how Vector keeps its workers safe every day and to see what sets Vector apart from other contractors working at the same construction site.
And if you're in the construction industry and want to learn more about how you can achieve the same levels of success as Vector, register for our introductory webinar or contact Cheri Genereaux, our construction industry specialist, to see if SafeStart's a fit for your company.