Gary A. Higbee
EMBA, CSP, Senior Safety Consultant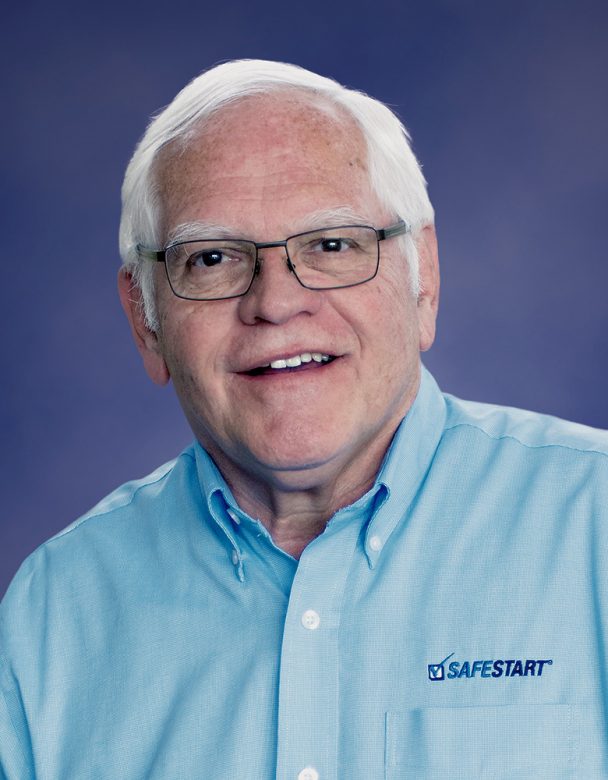 Gary has been involved with SafeStart from the beginning, working with Larry Wilson throughout the development of the program and its many enhancements.
He is a Certified Safety Professional and has an MBA from the University of Iowa. He worked for over 32 years for John Deere & Company where he held assignments in safety, environmental, production and engineering.
Gary is our most experienced and recognized consultant within the safety industry—earning numerous awards, like the 2010 Distinguished Service to Safety Award by the National Safety Council and the Gary Hawk Safety Award (formerly known as the Governor's Safety & Health Conference Safety Award). With over 45 years of experience, Gary has become an internationally recognized speaker on safety, health, environmental and business issues.
In addition to being the author of many published articles, Gary is the co-author of the book Inside Out—Rethinking Traditional Safety Management Paradigms.
Current Speaking Topics
Safety Culture and Organizational Change
The act of changing is hard but improving safety performance is possible. Each critical component of change will be covered in this session, and Gary will talk about what can go wrong vs. how to save the initiative if you screw up.
Climate vs. Culture
There's no magic wand that creates a good safety culture within your organization. Your first action is to create a climate where the safety effort can grow—then you can affect a culture change. In this session you'll learn how to establish a safety climate that will be the basis for establishing a positive safety culture.
Rethinking Risk Assessments
When discussing risk assessments with safety professionals, the conversation often turns to the limitations of the common risk assessment matrices. If the matrix concept is expanded to include common human factors—those
behaviors we all display from time to time—then it will be a much more effective tool.

View Gary's speaker video below for a brief overview of what to expect in his sessions. To book Gary for a conference, association or corporate speaking event, please contact us.
Mr. Higbee was so captivating! Not only does he paint a picture, he completely puts you in the moment of his story. I hope he will be returning to the conference next year.
– Ashlee Sons
Cooper Steel
Top Articles
Getting Executive Buy-in for Safety
Doing More of the Same Won't Reduce SIFs
Five Stages to World-Class Safety
Nine Steps for Changing Your Safety Culture
Safety Culture and Organizational Change
Blog Posts
Gary's 8-Point List on Leading SafeStart
Watching Others to Keep Yourself Safe