Viking Air Limited is a world-class aerospace company and manufacturer of the Twin Otter Series 400, the best-selling 19-passenger turbo-prop aircraft available on the market today.
Viking has over 575 employees located at two international airports and is expected to grow in the next five years.
With an ever-increasing workforce, employee safety is a top priority for Viking. As part of the company's safety program, Viking introduced SafeStart to help improve safety processes across the organization.
Statistical data covering the six-month period since Viking's SafeStart implementation shows a decline of over 23% in the Total Injury Frequency Rate in the first four months, and a further 65% in the fifth month!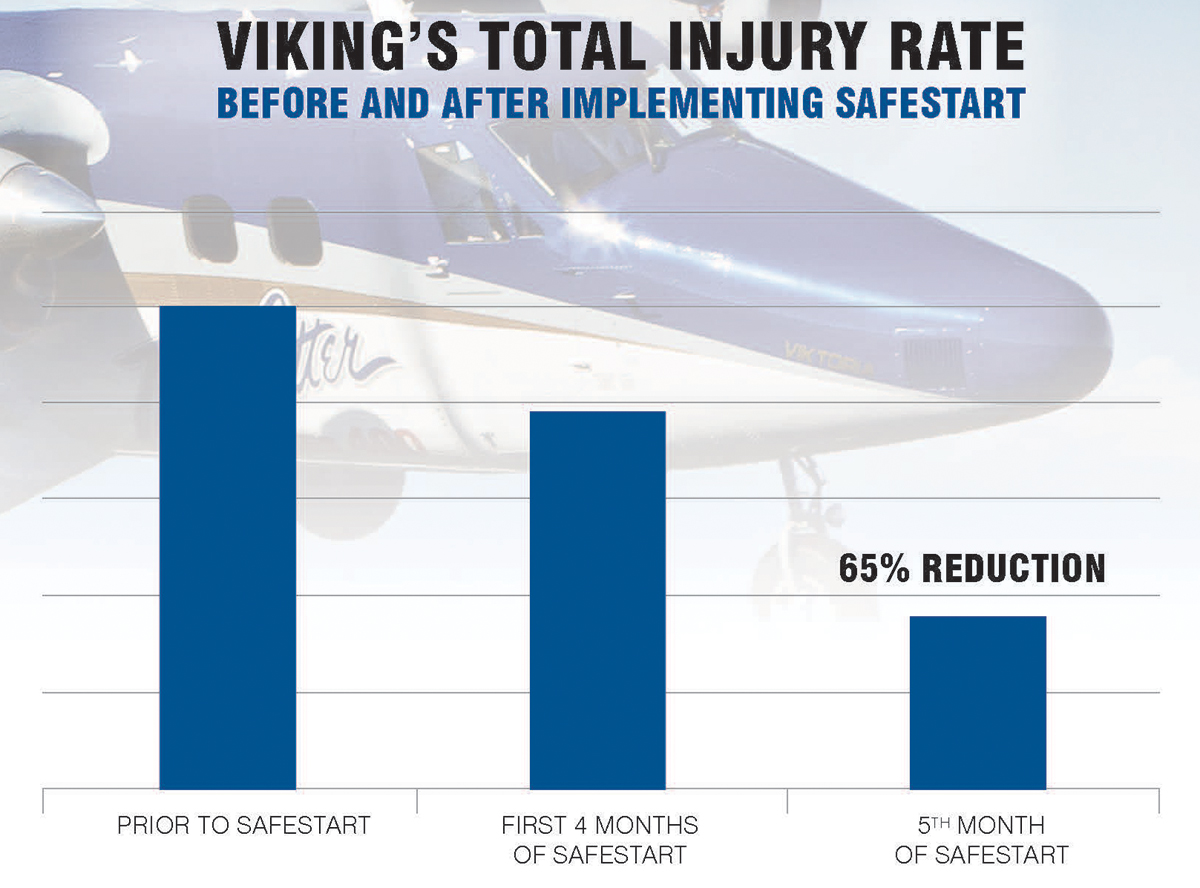 Download the Viking Air safety case study to learn more about the manufacturer's success in implementing SafeStart and to hear what Robert Clark, Viking's OH&S Manager, has to say about the dramatic change in safety numbers.
We're tremendously impressed with Viking's safety accomplishments and congratulate them on their Safestart success story.
You can also find plenty of other safety case studies that span a range of industries on our website, or contact one of our safety representatives to learn how SafeStart can help your company improve its safety performance—just like Viking.