Tim Page-Bottorff, CSP has released his article, Humor in Safety: From Blah Blah Blah to Ha Ha Aha!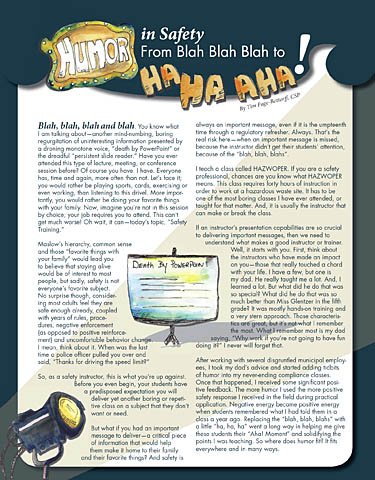 It is available for viewing/downloading on our Articles page or Tim's speaker page on our website.
You can also request a hard copy of this or any of our other articles by contacting your SafeStart account manager.
Tim also presents this topic at health and safety conferences and private corporate safety events.
If you would like to book Tim for your event, please contact our events manager, Ruth Steeves at ruth.s@safestart.com.
For more information about Tim, visit his website, blog, join him on LinkedIn or follow him on Twitter—ptownbotts12.