In a March 27th news item DuPont announced, "Employees at the DuPont Burnside, La., sulfuric acid plant have reached 23 years without a lost workday case and have gone four years without a recordable injury.
Tom Miller, Burnside plant manager, said reaching these significant milestones is largely the result of strong employee engagement and successful implementation of various DuPont safety best practices, including SafeStart."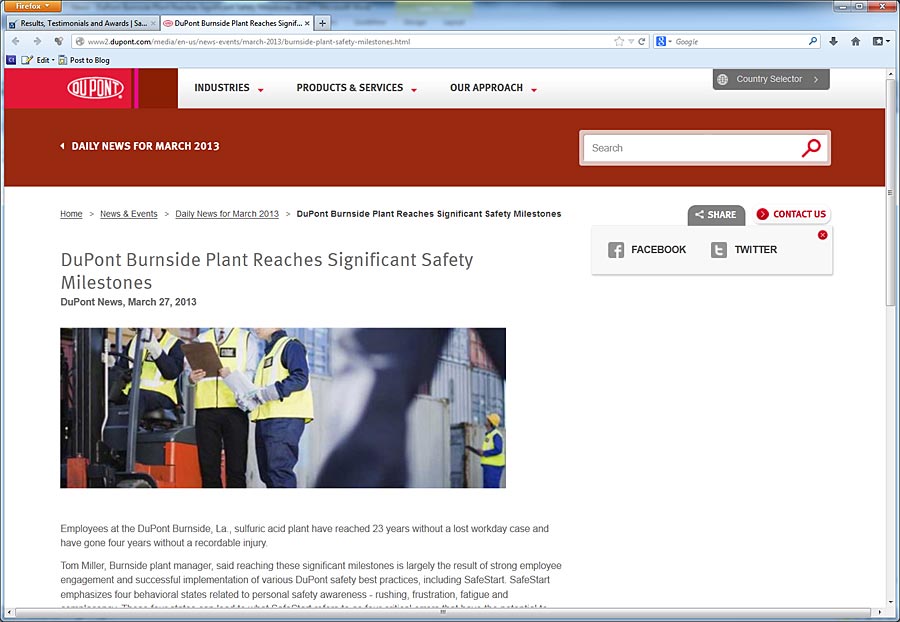 We are proud that SafeStart played a part in this incredible success story and offer our gratitude and congratulations to the safety team and employees at the Burnside plant.
View other SafeStart results and success stories here.