Webinars ON-DEMAND
Soft Skills 101: Three Essential Personal Attributes for Safety Professionals
32 min Presented by Tim Page-Bottorff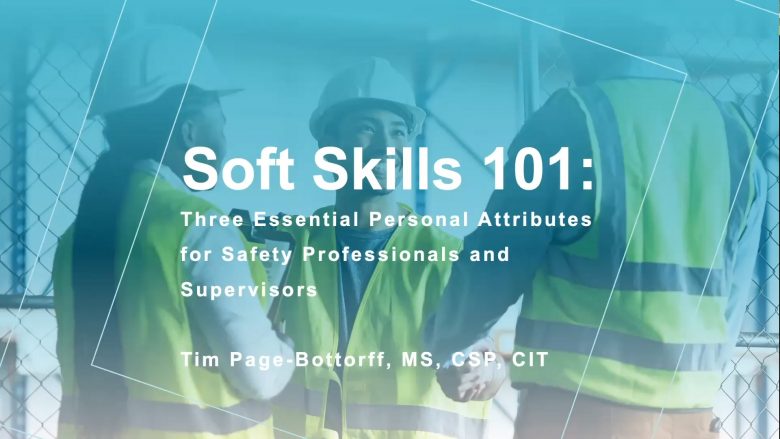 Soft skills are the personal attributes (people skills) that enable safety professionals to effectively interact with others. Traditional safety training focuses on teaching workers how to follow compliance rules but when you don't relate to workers on a human level, there's bound to be a disconnect.
This webinar will explain how three soft skills can help safety professionals win the hearts and minds of workers—and dramatically boost compliance rates as a result. Safety folks will come away with the skills and knowledge to add a hefty dose of engagement to their next training sessions, improving both the quality and consistency of safety outcomes.
Register for free and discover:
How to harness the power of consistency to improve employee engagement and safety buy-in.
The art of storytelling to improve worker participation and attention in safety training and discussions.
How empathy can be a vital tool in fostering a powerful safety culture.
Register for instant access
Fields marked with are required.