The Human Factors Framework
This framework is the best way to understand how human factors like distraction and fatigue affect your organization's safety outcomes—and take action to reduce the risk they pose.
When used properly, the framework helps you establish a roadmap for sustainable improvements in safety and productivity.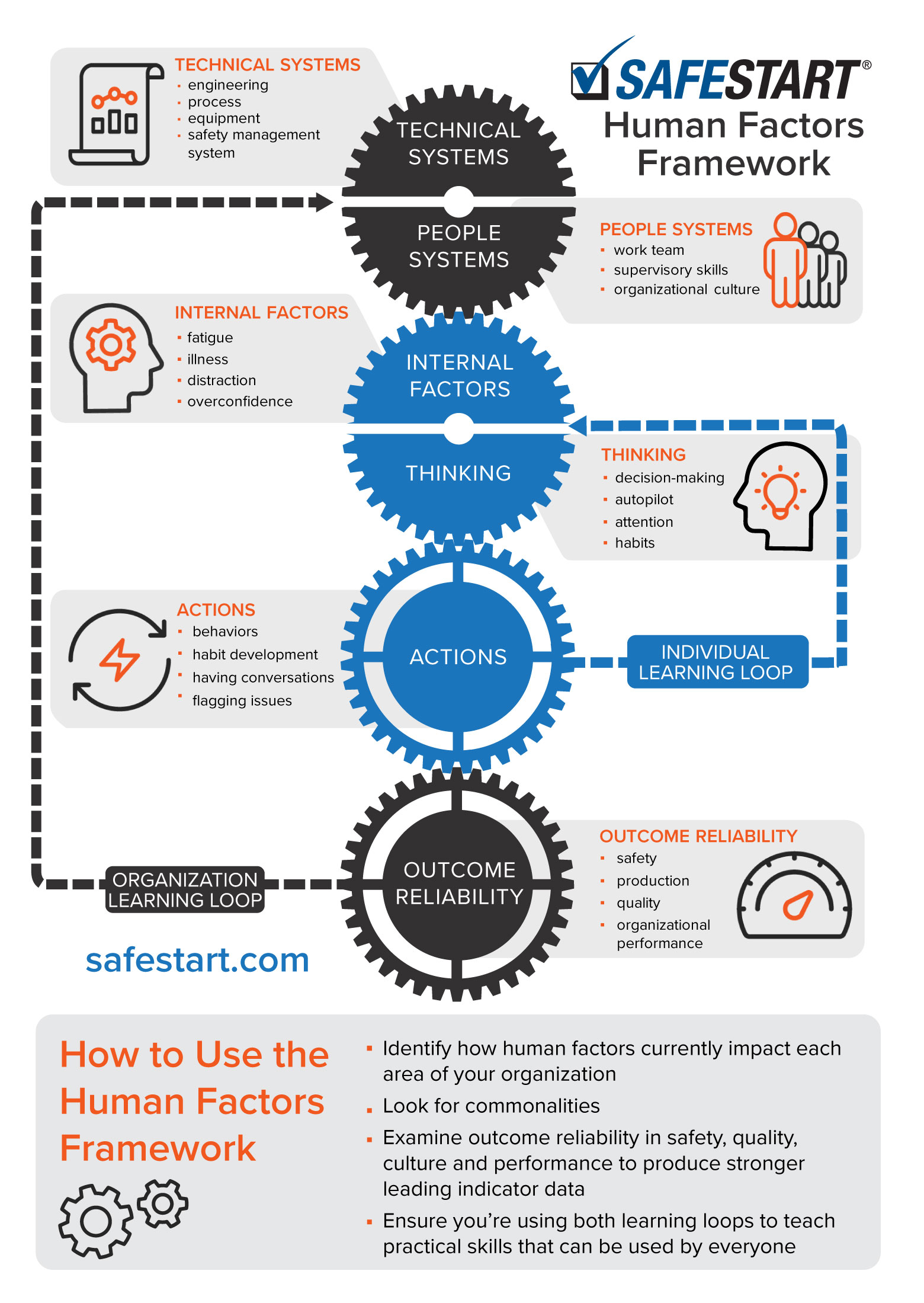 Watch a detailed explanation of the human factors framework in this short webinar.