SafeTalk with SafeStart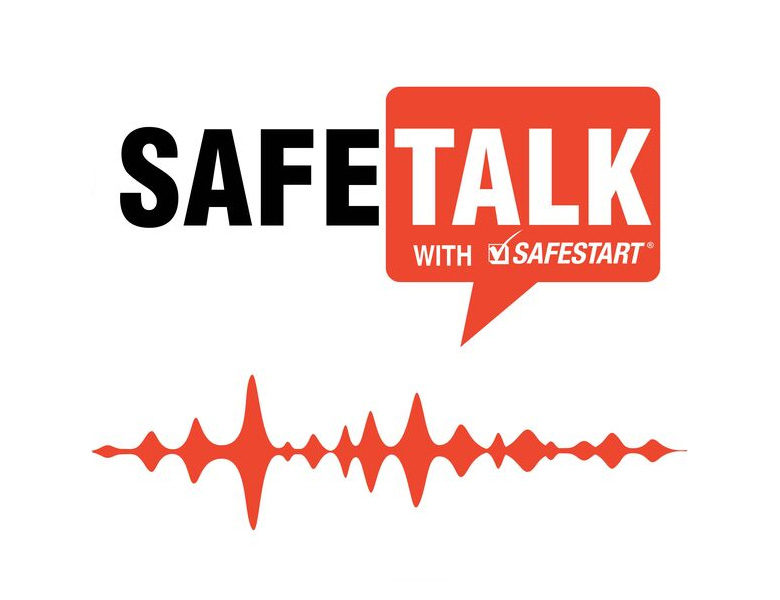 The SafeTalk with SafeStart podcast provides clients with guidance on our suite of solutions. It details how to overcome challenges with implementation and how to integrate SafeStart with current safety management systems by sharing stories, best practices and insights from our clients, consultants and staff.
The podcast's hosts and expert guests cover a broad range of safety topics that are relevant to trainers, safety professionals and your company's leadership group. Whether you're interested in storytelling, humor, safety or improving SafeStart implementation and use, listen to any episode and you'll see why we're so excited about this podcast.
Each episode averages only 30 minutes in length and you can listen for free on the SafeTalk web page or on Spotify. You can also share these links with your management group so that everyone can benefit.
Leadership
S1Ep10 How to Get Supervisors Involved With SafeStart
S1Ep11 Climate Versus Culture
S1Ep03 Leadership and Managing Change
S1Ep08 Not Flying Blind – Assessment and Diagnostics With Rodd Wagner
S2Ep06 Organizational Complacency. Yes It Happens
S2Ep07 When It's Time to Bring in a Consultant
S2Ep08 Transforming Supervisors Into Great Safety Leaders
S3Ep03 Protecting the Legacy: The People Development Business
S3Ep04 Engaging Employees to Embrace SafeStart
S3Ep05 The Weather Outside is Frightful
Safety and Training
S1Ep12 Integrating SafeStart Into an SMS With Gary Higbee
S1Ep13 Integrating SafeStart Into Safety Compliance with Rhonda Piggee
S1Ep15 The JSA Mindset
S1Ep02 Sitting Is the New Smoking
S1Ep06 Storytelling With Jack Jackson
S1Ep07 Strains and Sprains With Doc Cannon
S1Ep09 Steering Committees With Dennis Carnrike
S2Ep02 The Humor in Safety
S2Ep09 Nobody's Perfect: Increasing Your Credibility
S2Ep11 Distracted to Death
S2Ep14 Blameless Investigations
S3Ep06 Mistakes, Inc.
S3Ep07 Is BBS Dead
SafeStart
S1Ep14 Battling Complacency
S1Ep04 SafeStart Frequently Asked Questions
S1Ep05 Rate Your State With Danny Smith
S2Ep01 SafeStart Swag
S2Ep03 Critical Decisions Units
S2Ep04 Interview With the Author, Larry Wilson Part 1
S2Ep05 Interview With the Author, Larry Wilson Part 2
S2Ep10 SafeTalk with Epiroc: Covid-19, CERTS and Moving Forward
S2Ep12 Sharing SafeStart
S2Ep13 Virtual Consulting
S2Ep15 Various Approaches to Virtual Training
S2Ep16 SafeTalk with Flint Hill Resources: Meeting the Resistance Head On!
S3Ep01 A Hitchhiker's Guide to Our Brain: Adventures in Neuroscience
S3Ep02 From Client to Consultant: A Skeptic's Journey to Success

Access every episode on the SafeTalk web page or on Spotify.