Announcing, Personal Protective Equipment (PPE), the latest in our series of compliance training DVDs adapted for SafeStart. The SafeStart adaptation of the DuPont Sustainable Solutions DVD incorporates human factors into the training by adding the SafeStart concepts and techniques—providing a more complete learning experience and a refreshing take on PPE training.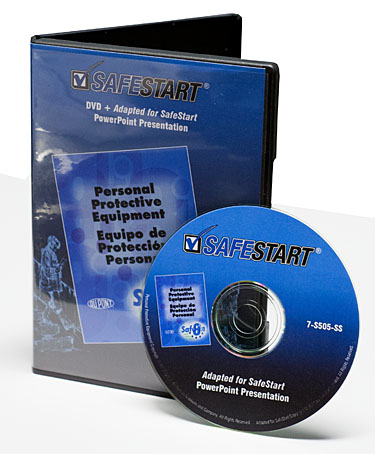 PPE Adapted for SafeStart includes DuPont's very informative, high-impact PPE video content to convey the traditional compliance requirements. Presentation slides, notes, exercises and SafeStart practice cards are added to relate the SafeStart concepts to the topic for both on- and off-the-job activities.
Other Adapted for SafeStart titles currently available, are:
Driven to Distraction
Fire Safety
Forklift Safety
JSA
Lockout Tagout
Slips, Trips and Falls
View more information at our Compliance DVD page or contact your account manager.