ENAP Magallanes, the national petroleum company of Chile, are out spreading the SafeStart message again. On May 25 and 26, SafeStart trainers from ENAP went to Ultima Esperanza Special Language School to provide SafeStart training in the form activities for 90 boys and girls between the ages of 3 and 5 who have special educational needs.
Because SafeStart is focused on improving personal safety skills and awareness it is beneficial for people of any age, especially children. It teaches that the states of rushing, frustration, fatigue and complacency are often the cause of errors like eyes not on task, mind not on task, line-of-fire and balance/traction/grip that result in injuries. Participants are taught how to recognize these states and what to do to prevent them from causing errors. In fact, educating children on these four states is so important that we provide free at-home safety lessons to the families of every worker trained in SafeStart.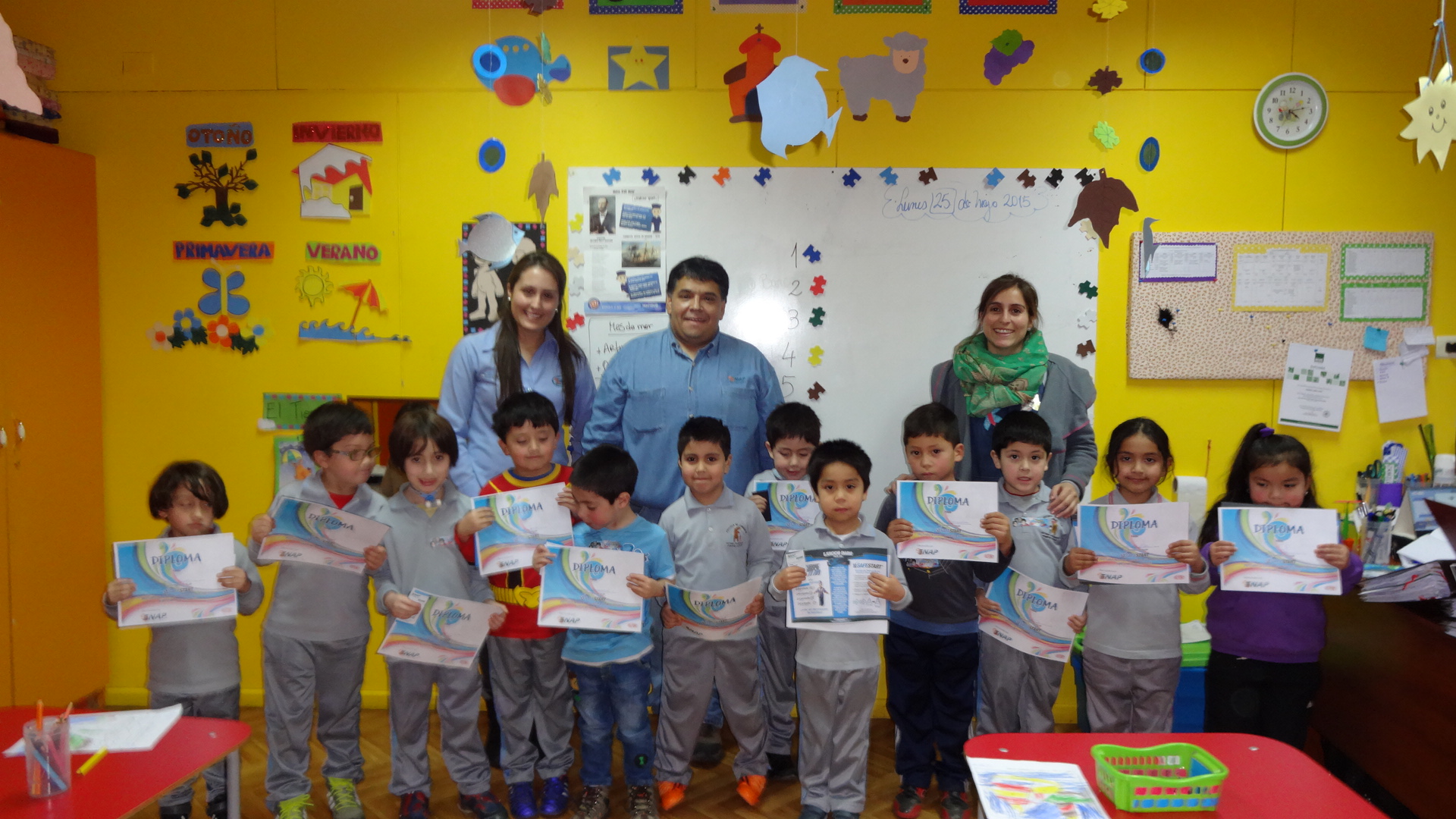 ENAP is a true SafeStart champion. Since rolling out SafeStart in April 2014, the company and its employees have continued to take SafeStart beyond the workplace by providing training to those around them. They began by training their employees' children at a family event in May 2014. Next they set a goal to improve the safety skills of high school students before they enter the workforce. They trained 160 students in 2014 and they expect another 120 students will be trained in 2015. And now, with the training at Ultima Esperanza, ENAP is further demonstrating how committed they are to the safety of the entire community.