Kerry Lefler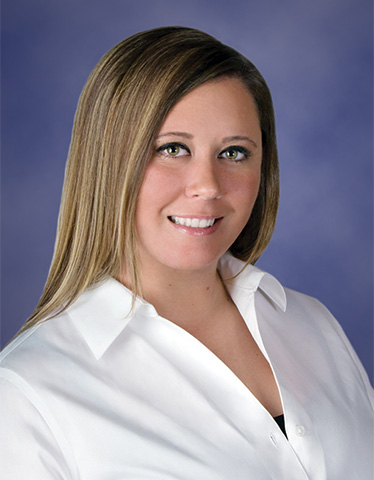 A bilingual people person who's passionate about improving the lives of others.
Kerry's energetic personality, passion and depth of knowledge allow her to truly connect with people. She has a Bachelor of Arts with a minor in Spanish from SUNY-Fredonia and is certified in International Benefits through the Certified Employee Benefit Specialist (CEBS) program. She has over ten years of experience in human resources, including training, public speaking, benefits management and safety at Roberts Communications, Seneca Foods Corporation and Parker Hannifin.
Kerry attended a SafeStart workshop while working in human resources and she was struck by the SafeStart concept of embracing safety in both professional and personal life. She was so impressed that she felt she had finally found her true calling—becoming a SafeStart consultant. She has since worked with companies in the manufacturing industry, food processing plants and the aerospace sector to reduce injuries and improve workers' safety skills. In 2011, she won the Hallmark Award at Roberts Communication, an annual award presented to a standout employee who exhibits extraordinary enthusiasm, integrity and teamwork.
Kerry delivers SafeStart training in both English and Spanish. When not teaching SafeStart, she can be found making parodies and music videos. She has been singing professionally with a band called Nik and the Nice Guys for 10 years, performing to crowds of over 50,000 people and opening for bands like Hootie and the Blowfish, Eve 6 and even playing at a Bill Clinton campaign party.
Kerry's practical workplace experience, humor and people skills create a unique format for her training and presentations to any group across the country.
I can't say enough about how great Kerry Lefler handled the train the trainer class. Kerry obviously has an awesome passion about SafeStart. Perfect Instructor.
– Nissan