You may not be familiar with the name "InBev", (created after Interbrew and AmBev combined forces in 2004). But if you recognize the Stella Artois or Beck's brands of beer, then you know InBev.
As the worlds' biggest brewer by volume, InBev employs over 77,000 people worldwide. And this has prompted InBev to make occupational health and safety one of its highest priorities.
As Robert Fyfe, EHS Manager at the Wellpark Brewery in Glasgow, Scotland says, "Nothing is so urgent or important that we can't take the time to do it safely."
So, in 2003, Robert introduced SafeStart into their safety training at the Wellpark Brewery and has subsequently seen a reduction in lost-time accidents from 13 in 2003 to three a year later.
SafeStart helps prevent the mistakes that cause accidents," says Robert. "It doesn't stop you from rushing or becoming frustrated, tired or complacent, but it helps you recognize the state you are in and take action to prevent the errors that cause injury.

Results
The results show the program works. All 210 people involved in manufacturing at Wellpark took part in SafeStart as well as upper management, over a 20 week period. The course changed people's behaviors, attitudes, and perceptions of risk, by getting them to keep the hazards in mind and in sight.
Robert says the brewery's management was very open with employees about its health and safety issues, and demonstrated they were committed to doing something about them. They began by removing some of the site's physical hazards and improving the workplace with better lighting and better employee facilities. A new Health and Safety policy was also introduced to re-emphasize safety rules and start work towards integrating management systems so that safety was on a par with quality.
As one participant commented after the course, "Now the company seems to be taking safety seriously."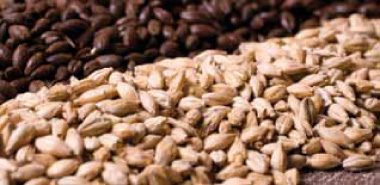 "Since the program was introduced, we've seen a step-change in our safety culture," says Robert. "For example, when we asked employees to use our new yellow pedestrian walkways and, where appropriate, wear high visibility vests, they did so almost immediately. The key to our success is that behavioral safety has been introduced together with, not instead of, improvements in the workplace and our procedures."
"There was a great deal of scepticism at first," says Robert, "but gradually we won people over by making it real and getting them involved emotionally."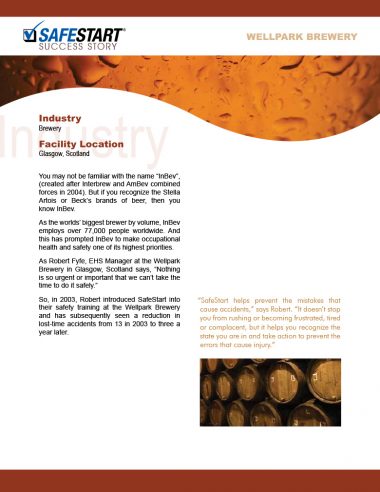 Get the PDF
You can view or download a PDF of this case study using the button below.
Reproduced with permission from !nSide—The InBev Global Magazine Issue 02, January 05.