Webinars ON-DEMAND
Is Your Safety Management System Out of the Loop?
25 min Presented by Tim Page-Bottorff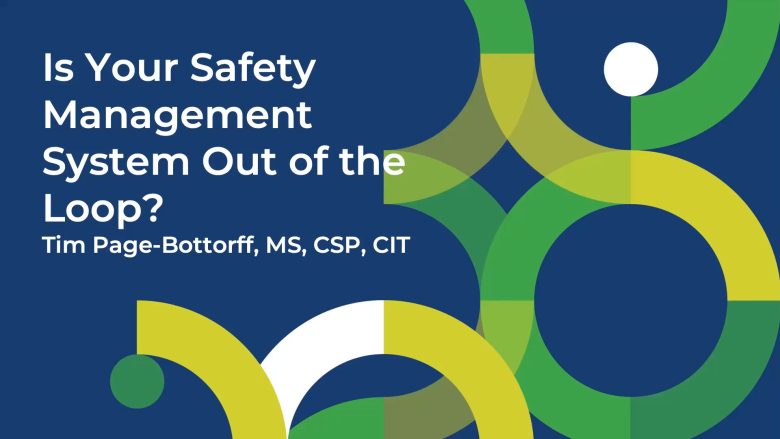 A safety management system (SMS) is designed to manage safety risk and controls in the workplace through policies, procedures, and best practices. But even if your SMS has robust technical systems and rigorous training, numerous incidents may occur if you fail to properly manage human factors.
This webinar will demonstrate how human factors are the most challenging obstacle to maintaining your SMS. It will also review a real-world case study of how one company was able to integrate elements of human factors management into their SMS and introduce a flexible framework that can strengthen human and organizational systems with the use of two learning loops.
Register now to:
Learn how two learning loops suggest that you can make changes to both human and the organizational systems to produce outcome reliability.
Have a better understanding of internal factors that affect decision making.
Be more prepared for ISO 45003.
Register for instant access
Fields marked with are required.